Looking for something that's not on the menu? No fear, we have a menu for that. Check out some of our favorite items that both our team members and customers have created at Snarf's over the years. Available at all of our locations.
*Available in 7" or 12". Pricing may vary so please ask a team member.
See your local restaurant profile for a printable menu.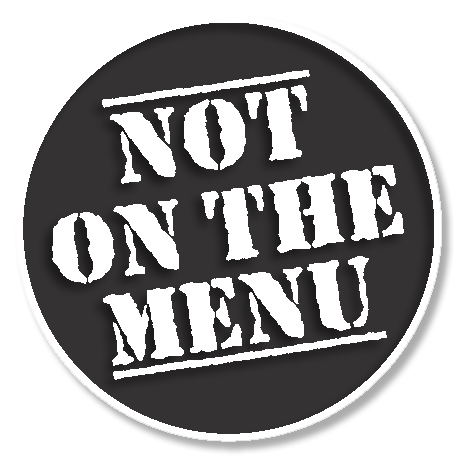 Buffalo Chicken Sandwich –

FRANK'S BUFFALO HOT SAUCE, ROTISSERIE CHICKEN, PROVOLONE CHEESE, LETTUCE, TOMATO, BLEU CHEESE DRESSING

Snarf's Cheesesteak –

ROAST BEEF, AMERICAN & PROVOLONE CHEESES, SAUTÉED MUSHROOMS & ONIONS, AND SNARF'S GIARDINIERA PEPPERS

The Reuben –

CORNED BEEF, SWISS CHEESE, SAUERKRAUT, THOUSAND ISLAND DRESSING

Super Club –

TURKEY, HAM, PROVOLONE CHEESE, DOUBLE BACON, LETTUCE, TOMATO, MAYO

Italian Supreme –

SALAMI, PEPPERONI, CAPICOLA, MORTADELLA, PROVOLONE, MEATBALLS, MARINARA, MUSHROOMS, ONIONS, HOT PEPPERS & PARMESAN.

German Dog –

HEBREW NATIONAL ALL-BEEF FRANK, BACON, SWISS, MAYO, MUSTARD, HORSERADISH, SAUERKRAUT, ONION, PICKLES, TOMATO AND HOT PEPPERS

Big Fat Snarf –

Your choice of double corned beef, double pastrami or 1/2 corned beef & 1/2 pastrami with Swiss cheese, mayo, mustard, lettuce & pickles

The Farmer –

TURKEY, EGG SALAD, BACON, SWISS CHEESE, 1,000 ISLAND DRESSING, LETTUCE & TOMATO

Chicken Cordon Bleu –

ROTISSERIE CHICKEN, SWEET HAM, MELTED PROVOLONE AND SWISS CHEESE, BROWN MUSTARD AND SNARF'S CREAMY PARMESAN DRESSING

The Mother Clucker –

Rotisserie chicken, bacon, provolone, lettuce, tomato, pickles, mayo, mustard, honey, seasoning & oil