It all began with one man's quest for the world's finest sandwich…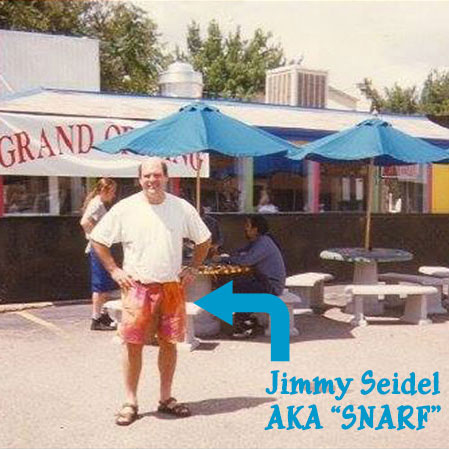 Jimmy Seidel ("Snarf") decided to stop looking for the world's finest sandwich... and set out to create it instead. In 1996, he opened the very first Snarf's in Boulder, Colorado in what's affectionately referred to as "The Shack". Now, more than two decades later, our family-owned business has grown to over 20 restaurants in Colorado, St. Louis and Austin, Texas.
Snarf's award-winning sandwiches are made-to-order using only the finest ingredients including premium meats and cheeses, crisp veggies, our own blend of giardiniera peppers and homemade, oven-toasted bread available in white, wheat or gluten free. We also offer fresh salads with homemade dressings, rotating soups, kid-sized subs, vegetarian options, desserts and a full catering menu.
For Media Resources, Logos, Downloads, and a full list of our Newsworthy Events and Bragging Rights, visit our Pressroom!
Support Office
Phone: 720-389-7920

2762 Walnut Street
Denver, CO 80205
Department Email Addresses
Marketing / Advertising / Donations / Rewards Program:
marketing@eatsnarfs.com
Development:
development@eatsnarfs.com
Operations:
operations@eatsnarfs.com
Saint Louis:
maty@snarfsstl.com
Accounting:
accounting@eatsnarfs.com