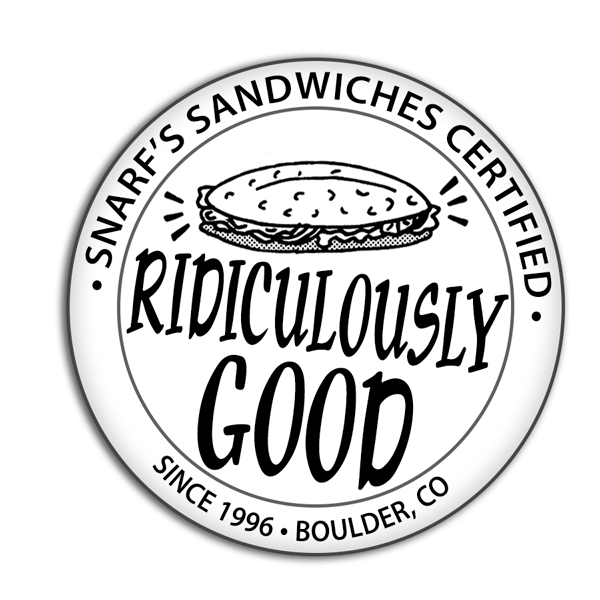 Our award-winning Gluten-Free menu features oven-toasted sandwiches on our Gluten-Free bread. Let us know how we can customize your sandwich to make it perfect!
See your local restaurant profile for a printable menu.
Sandwiches
Served on Gluten-Free Bread
Classic
Italian Sandwich:

Salami, pepperoni, capicola, mortadella, provolone

Roast Beef & Provolone
Turkey & Swiss Cheese
Ham & American Cheese
Tuna & American Cheese
Chicken Salad & Provolone
Hotdog w/Bacon & American Cheese
Bacon, Lettuce & Tomato
Egg Salad & American Cheese
Cheese & Mushroom:

American, Swiss & Provolone

Vegetarian:

Avocado, Sprouts & Provolone
Specialty
Served on our Fresh Baked Bread
Prime Rib

& Provolone

Rotisserie Chicken

& Swiss

Corned Beef

& Swiss

Pastrami

& Swiss

Smoked Brisket

w/ BBQ & Swiss

Artichoke & Feta

w/ Provolone

Portobello

& Provolone
Toppings:
Mayo, Mustard, Hot Peppers, Onion, Lettuce, Tomato, Pickle, Seasoning and Oil
Also Available:
Fat-Free Mayo, Sprouts, & Mushrooms
Extras:
Meat, Avocado, Bacon, Portobello, & Artichoke
Salads
Made with fresh cut lettuce
Snarf Salad

Turkey, Ham, American & Swiss Cheese with Tomato, Onion, Hard-Boiled Egg & Chopped Bacon

Italian Salad

Pepperoni, salami, roasted red peppers, garbanzo beans, provolone & swiss cheese, tomato, onion & hard-boiled egg

Cobb Salad

Avocado, American & Provolone Cheese with Tomato, Onion, Hard-Boiled Egg and Chopped Bacon

Greek Salad

Artichokes, garbanzo beans, roasted red peppers, kalamata olives, feta cheese, pepperoncini, onion, tomato & hard-boiled egg

Chicken Salad

Your Choice of Rotisserie Chicken or Chicken Salad w/ Provolone Cheese, Tomato, Onion, Hard-Boiled Egg & Chopped Bacon

Tuna Salad

Tuna Salad, Swiss & American Cheese with Tomato, Onion, Hard-Boiled Egg & Chopped Bacon

Dressings –

Bleu Cheese, Creamy Parmesan, Italian, Ranch, Raspberry Vinaigrette, Snarf's Vinaigrette, 1000 Island
For Kids!
Snarflettes
Grilled Cheese
Peanut Butter & Jelly
Peanut Butter, Banana & Honey
Hot Dog
Soups
Fresh Rotating Selections Daily
Cup
Bowl
Sides
SELECT CHIPS ARE GF
Coleslaw
Potato Salad
The BiG PiCKLE
Treats
Cookie
Brownie
Sides
CHIPS
Potato Salad
Macaroni Salad
Coleslaw
The BiG PiCKLE
*GLUTEN-FREE DISCLAIMER*
This menu is provided by Snarf's as a service to our guests. All of our sandwiches are cooked in the same oven. We do not have a gluten-free oven. Our Management team and Sandwich Makers are not trained in the intricacies of Celiac Disease or Gluten Intolerance and cannot be expected to provide recommendations or other advice on this issue. Guests are encouraged to consider the information provided to their own satisfaction, in light of their own individual needs and requirements.